As I'm sure you'll agree, owning a computer means occasionally having to upgrade or replace hardware.
Whether you own a laptop or a desktop, you will find that you need a new replacement part at least every five years or so.
Computer parts are widely available to buy online or at well-known stores.
However, the quality or suitability of the components is hard to guarantee.
How do you know if you have found the best replacement for your old monitor? Do you really need to pay that much to buy an external mouse?
There are many technical aspects involved with buying a computer, so it can be difficult for the average consumer to choose the right parts.
Related Guides: Best Laptops for Graphic Designers
Well,  if you are tired of scrolling through various articles and blog posts to educate yourself about buying new computer parts, we have a solution:
In this article, we're giving you a quick list of tips for buying any computer component that you need. We have tips for finding not only the right specs, but also the right price.
Scroll down and learn more before you go shopping:
Monitor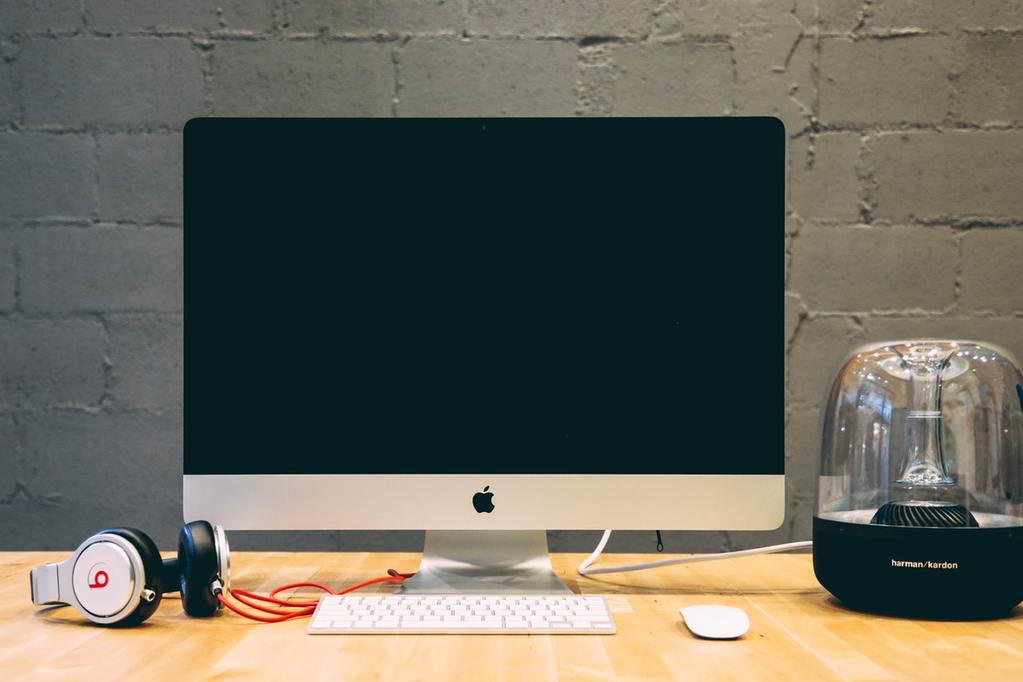 The monitor is one of the most frequently replaced parts of desktop computers.
Monitors can get old real quick, and some monitors experience problems like losing color all of a sudden. You may need a new monitor as your computer needs evolve.
For example, if you want to try 4k Ultra HD gaming, you will need a monitor designed just for that.
Buying a monitor is not difficult once you know these tips:
1.      Buy a Monitor with an Adjustable Stand
Pay attention to the how high the monitor stand is. It should be flexible and versatile so you can adjust the monitor to a comfortable eye level position.
2.      Full HD Monitors Can be as Good as 4K
4k monitors are expensive.
If you don't have the money, you can still choose a monitor that supports 1920x1080p full HD resolution with 16:9 aspect ratio to experience largely similar results.
3.      Budget Smartly for a Good Monitor
You can buy a monitor these days for as cheap as $99. However, if you want something more than standard display, be willing to pay about $150 or more.
For that price, you can get optimal display, accurate color, and even built-in speakers.
4.      Avoid Touchscreen Monitors if Possible
Touchscreen monitors are fun, but they also have a bad reputation for not being durable. So, decide if you really need a touchscreen monitor or not.
For example, if you run Windows 10, then a touchscreen monitor would be useful, but not otherwise.
5.      Buy a Monitor with Image Enhancement for Gaming
You will need a monitor with image enhancement for immersive gaming. Namely, you should check the monitor's image enhancement system with that of your graphics card for best result.
The best monitors in this regard also have a response time or latency of 5 milliseconds or less.
6.      Mind Those Input Ports
Always check the input ports of the new monitor you buy with the outputs already available on your computer. If not, you can check if adapters are available.
7.      Size Matters
Don't be afraid to buy a monitor as big as you want. You'll regret having a monitor that's too small than a monitor that's too big.
8.      Scrutinize "Accurate Color" Labels
Only monitors that allow color temperature settings can display accurate color.
When you buy a monitor with "accurate color" as a listed spec, you should be able to access this setting in the monitor menu or provided software.
Motherboard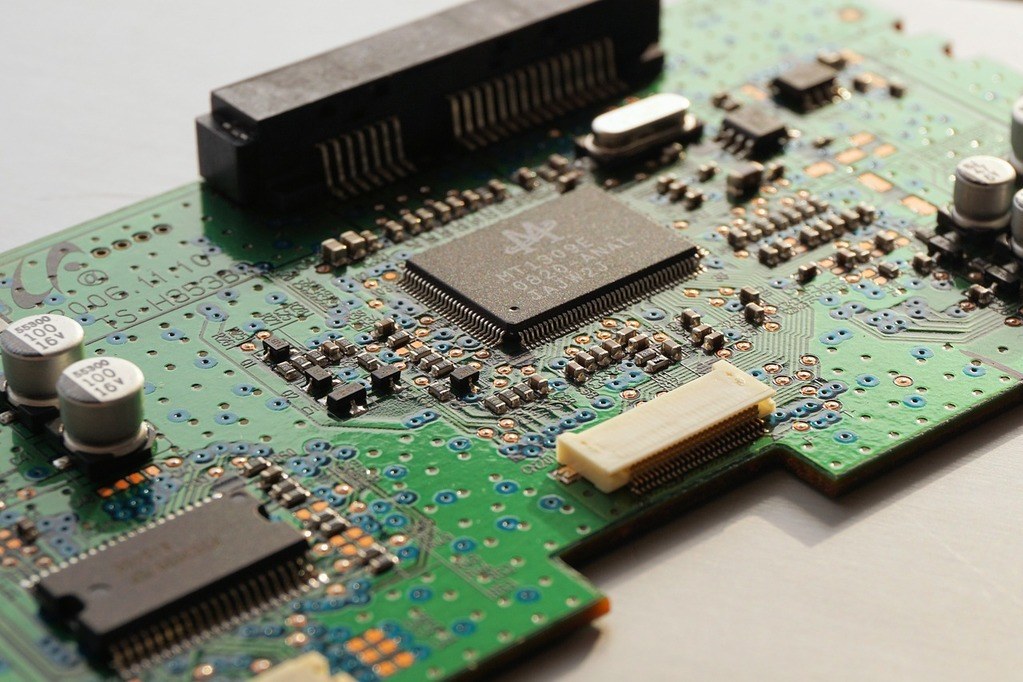 The motherboard is one of the most important parts of a PC. In fact, without the motherboard, your PC won't run.
This can be a tough component for most people to buy because motherboards don't actually do anything but rather they connect other parts to form your computer.
Here are the tips you need to know for buying a motherboard.
9.      Don't Spend More than $100
You don't need to spend a whole lot of money to buy a motherboard. A budget of $100 is usually enough for a typical motherboard.
There's little point in buying an expensive motherboard that looks nice because it won't make your computer run faster or make it better.
10.      Don't Waste Money on Unnecessary Extra Features
Some motherboards are marketed with extra features like temperature monitoring. Most such features are practically useless.
However, one extra feature that's actually worthwhile is fan speed management.
Manually managing fan speed can reduce the noise output coming from your CPU when the system is idle. So it's a useful feature to spend money on.
11.      Mark Peripheral Connections before Buying
Make a list of all peripheral connections, like USB ports and AV outputs, that are available from the motherboard. Make sure all the connections you need are available before you buy.
12.      Know What Video Input is Needed for the Graphics Card
Be aware that video outputs from the motherboard don't work simultaneously with outputs available directly from the graphics card you are using.
For example, if you need an integrated graphics output, you can use one either from the motherboard or the graphics card, but not both at once.
13.      Go for a Ton of SATA Connections
Make sure the motherboard you buy has as many SATA connections as you require. SATA outputs connect your motherboard to optical storage drives.
If you plan on using more than one, there should be an adequate number of connections available on the motherboard.
It's highly recommended to go for the latest SATA 3.0 connections that support SSDs.
14.      Look for Built-In Features
You can dramatically reduce the need for expansion cards by buying a motherboard with built-in features for things like audio, Bluetooth, and Wi-Fi.
Related Links:
Printer
The printer is one of the most popular computer accessories to have at home. You may not think you need a printer in this digital age until you really do.
Here are the tips you should have in mind when buying a printer:
15.      Set Your Budget to $100 at Least
The retail price of printers has amazingly reduced in recent years. These days you can buy a printer for as little as $50. It's recommended to set your budget for about $100.
If you plan on spending more than $300 for a printer, you should pay careful attention to why it costs so much, specially if your printing needs are not excessive.
16.      Be Careful of Cartridge Prices
While printers themselves can be inexpensive, the real cost is in the cartridges.
It doesn't make much sense to pay $50 for a printer that requires $60 cartridge replacements per month.
Therefore, always check the type of cartridges the printer requires. Check the prices and durability as well.
Make an estimate of how much cartridges would cost you each month and compare that to the retail price of the printer.
Otherwise, you could end up overspending on cartridges, if not the printer.
17.      Consider Multifunctional Aspects
A multifunction printer—one that can print, copy, and fax—is useful for homes, small offices, and dorm rooms.
Most printers these days are multifunctional, but it doesn't hurt to double check.
18.      Consider Your Printing Needs
The printer that is right for you will depend on your unique needs. Are you a home user, a small business user, or a student?
Consider the use to make sure you purchase the right printer.
A home user or a student can benefit from a small, budget printer.
But small business users may want to opt for bigger printers that can handle large requests on a daily basis.
19.      Decide Carefully Between Inkjets and Laser Printers
There are two main types of printers available: inkjet and laser.
Laser printers have become more affordable in recent times and you can get a small, personal one for about $100. Laser printers are fast and cost-effective.
Inkjet printers are less expensive than laser printers and are suited for printing photos.
Buy an inkjet if a comparable laser printer that suits your budget is not available.
20.      Look for Wi-Fi Connectivity
One of the most important features of a modern printer is connectivity. Make sure the model you buy supports Wi-Fi in addition to a cable connection.
Wi-Fi enabled printers will allow you to print from anywhere in the house, or even using a smartphone.
Related Links:
Routers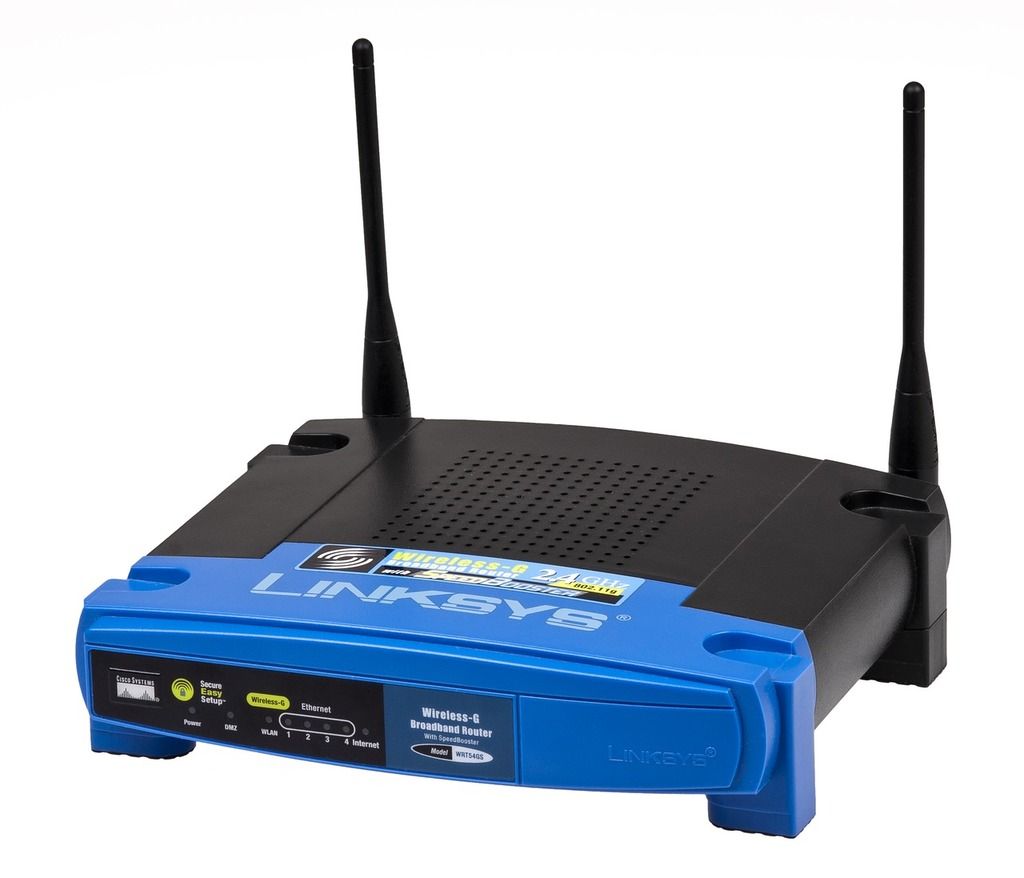 A good router can ensure speedy wireless connections everywhere in your home.
Buying a router can also save you over-the-top modem rental fees your cable company charges.
Routers are not modems, however. Rather, they extend wireless range, improve internet speed, and make it possible to connect multiple devices at once.
Read below for several tips on how to buy a good router:
21.      Make Sure the Router is Compatible with the Modem You Have
The router you buy should be compatible with the modem you are using.
Your ISP or cable company should give you a list of routers compatible with the other hardware you are already using. Check this list when shopping always.
22.      Prioritize Security Features
One of the most important features to look for in a modern router is security.
Keep in mind that devices like routers are frequent targets of hackers. Therefore, always pay attention to the security features offered with the router.
For example:
It should come with encryption protocols and a firewall.
There may be other features available as well, like two-factor authentication.
You won't regret spending a few more dollars on additional security features.
23.      Homes with Kids Need Routers with Parental Controls
If you plan on letting kids connect to the internet, buy a router with parental controls to protect them from possibly harmful websites.
24.      New Devices Require a Router Supporting the Latest Wireless Standard
Wireless standards are improving these days. Most new computers and smartphones now support the latest 802.11ac wireless standard.
Older routers are called wireless N routers. If the router only supports speeds over 100Mbps, then it's a wireless N router.
It should not be a problem if your devices use the old standard. But you might want to buy a new wireless AC router to support newer devices and fast speeds.
25.      Future-Proof  Your New Router
Plan on spending between $100 and $200 for a future-proof router than lasts five years or more.
You can buy high-end routers for close to $400. However, there's little point in spending this much because network gear is evolving fast.
Spending close to $100 on a router is more cost-efficient because a new spec will pop up in a few years that you need to buy again.
26.      Don't Fall for Gigabit Counts
Gigabit routers only promise high speeds.
In reality, only a handful of Ethernet connections support super-fast Gigabit speeds.
So if you see a router supporting a Gigabit speed, take it only as a theoretically possible speed.
27.      Go for Dual-Band Routers
Buy a dual-band router that offers both 2.4GHz and 5GHz.
It is the most practical and useful spec to make sure you have speedy internet connections no matter how crowded the neighborhood is.
Related Links:
Laptop Stand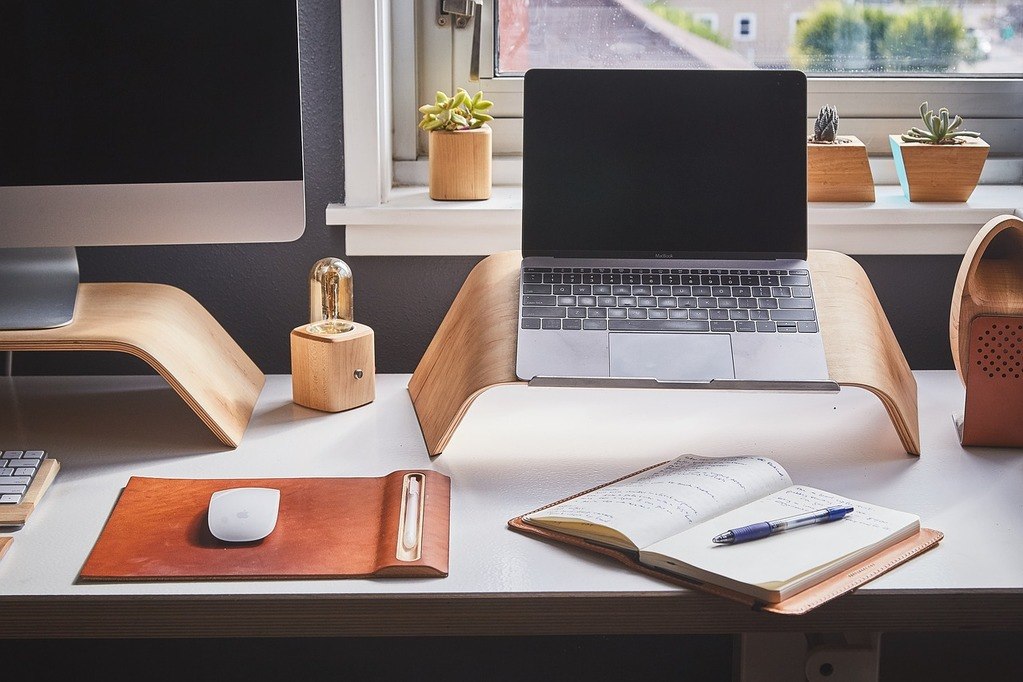 Laptop stands are simultaneously referred to as lap desks and laptop risers.
Regardless of the name, all these perform a single task:
make your laptop more comfortable to hold on your lap or another soft, uneven surface.
If you own a laptop, you will find that laptop stands are highly useful when traveling or working from your bed.
They provide a steady and stable surface to work on without burning your sheets or lap.
Refer to the tips below to buy a laptop stand that works for you:
Related Links:
28.      Decide if You Want a Stand or Lap Support
Decide on whether you need a flat laptop stand without legs or a mini-desk like laptop stand that comes with adjustable legs.
The flat laptop risers are great for protecting your thighs from heat and having a flat surface to place your laptop on.
Stands with legs allow you to place the laptop at comfortable eye level.
Most people prefer stands with legs, but flat lap desks are easier to carry.
29.      Actually Measure the Laptop
Of course, don't forget to measure your laptop and compare it to the available surface on the laptop stand.
The lap desk should be several inches larger in area than your laptop for comfortable placement.
30.      Don't Forget the Mouse Pad
If you plan on using an external mouse, buy a laptop stand that has an attached mouse pad.
It would be a separate area to hold the mouse comfortably without straining your wrists.
31.      Double Check the Build Material
Pay attention to the material the stand is made out of.
Wood is sturdy and attractive, but also heavy. Plastics are lightweight and cheap, but might not provide the sturdiness or strength you need.
Some stands are made of alloy. It's a great material, but make sure the alloy stand doesn't wobble at full height.
32.      Don't Spend More than $60 on a Laptop Stand
Set your budget to about $50 to buy a good laptop stand. Prices can be as cheap as $15. But be careful about spending more than $60.
Mouse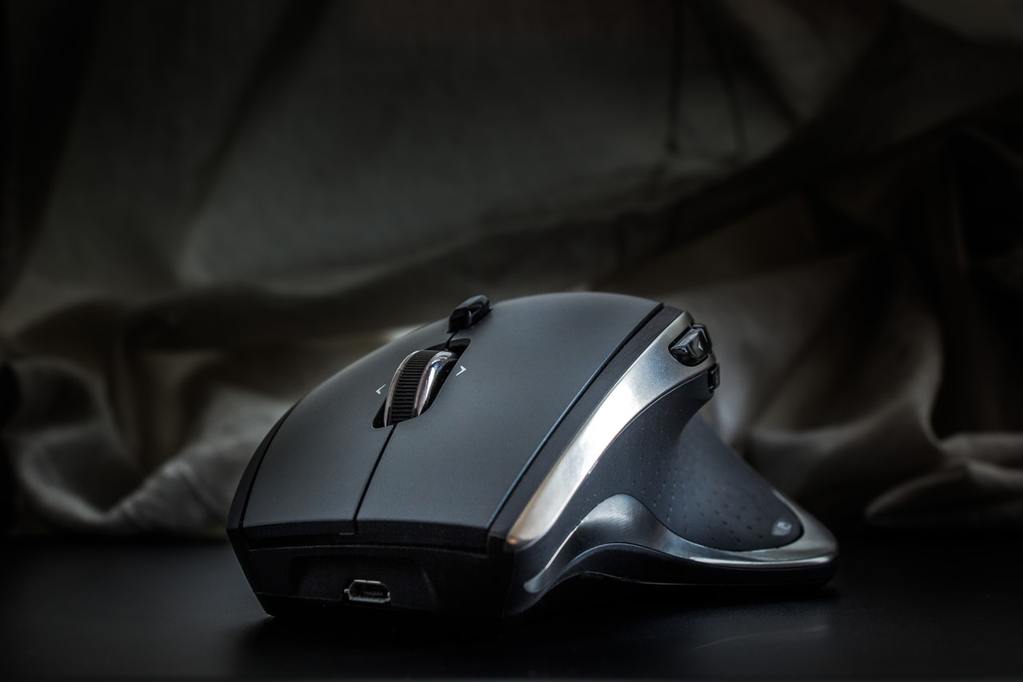 A mouse is an essential component if you are using a desktop, and it can be a highly useful component when you use a laptop.
Having a good mouse is crucial for performing certain tasks, like graphics editing and playing games.
These are the most important tips you should know about buying a computer mouse:
33.      Choose between a Gaming Mouse and a Regular Mouse
If you need a mouse for gaming, then you need to buy a gaming mouse.
The main difference between a gaming mouse and a regular mouse is the number of buttons available.
Regular mice come with two left and right buttons, and a scroll bar typically.
Gaming mice have additional buttons on the body that users can program to perform tasks in game. Gaming mice can be used for regular computing purposes as well.
Related Guides: Logitech M705 Review
34.      Wired or Wireless?
There are both wired mice and wireless mice supported by a Bluetooth or a USB Wi-Fi receiver. Wireless mice work just as well as wired mice.
You can instantly eliminate the hassle of having wires buy choosing a wireless mouse. It's, in fact, the recommended option.
35.      Mice with High DPI are More Sensitive
Computer mice come with a tracking spec measured by dots per inch, or dpi. The higher the dpi, the more sensitive the mouse would be.
Don't immediately think that a higher dpi is essentially good. Mice with over 2,000 dpi are highly precise in a manner that everyday users will find annoying.
High dpi mice are recommended for video editors, digital designers, and gamers.
A regular user will only require between 400 and 8,000 dpi for a good mouse.
36.      Optical Mice are Cheap, but Laser Mice are More Sensitive
You can buy optical mice or laser mice.
Optical mice tend to be cheaper and have lower dpi counts. Laser mice are more expensive and pack considerable dpi. Most gaming mice are laser mice.
37.      Think Carefully about Design Comfort
It's nearly impossible to know how comfortable a mouse would feel without using it. As ergonomics are an important deciding factor, buy a mouse shaped like the ones you have comfortably used before.
You can look up ergonomic factors if any are listed.
Related Links:
Computer Speakers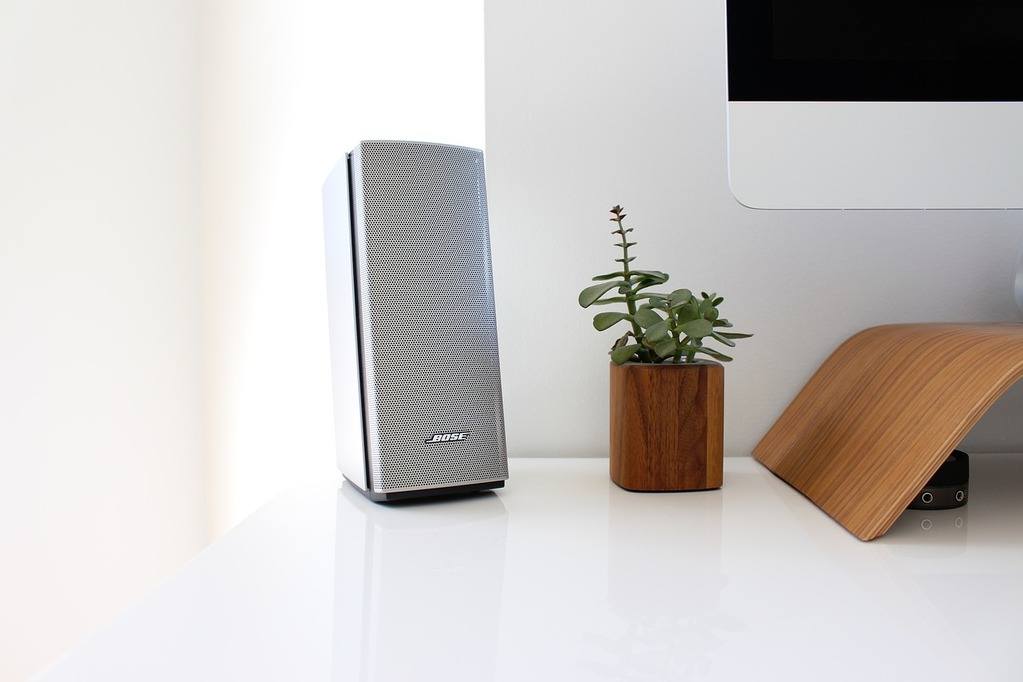 Some computers come with inbuilt speakers, but you can only get great sound with external speakers. There is a huge variety of computer speakers available in the market.
Related links:
Here are several tips to help you decide:
38.      Don't Spend Too Little on a Computer Speaker
Computer speakers greatly vary in price. You can buy cheap $20 ones as well as expensive $500 ones.
Keep in mind, though, that speakers that cost less than $50 are highly average or might not work long.
Aim for a mid-priced pair of computer speakers between $100 and $200 for a reliable, long-lasting product.
If you are an audiophile with particular tastes, you can aim for a high-end speaker.
39.      Choose the Right Size for Your Desktop
Before buying computer speakers, decide how big you want them to be.
Make sure there's enough space on your computer desk or workstation to place the speakers without an issue.
There are compact computer speakers you can buy that will be highly space efficient.
40.      Bluetooth Offers Convenience
Wired computer speakers are the most reliable for reproducing highly accurate sound.
But, it's best to get a computer speaker, even a wired one, with Bluetooth connectivity.
With Bluetooth, you can play music directly from your smartphone or music player on the speakers.
41.      Aim for Many Different Types of Audio Inputs
Choose a pair of speakers with different types of audio inputs so you can use the gadget with as many devices as possible.
42.      Don't Forget Bass Control
In addition to obvious volume control, it's recommended to buy a pair of speakers with bass control as well.
The bass is what disturbs the neighbors the most, so controlling bass volume would result in far fewer complaints.
43.      Portability is Important
Check how portable the speaker before buying. A portable speaker will be suitable for multiple uses, such as blasting music by the pool or on a camping trip.
You will get more worth for your money with a portable speaker.
44.      Placing Multi-Speaker Systems can be Tricky
Be cautious when buying multi-speaker systems for your computer.
While you can place the speakers to get audio from different angles to create surround sound, the placement can be tricky.
You may need to place multiple speakers at different locations at an optimal distance.
When you have a computer and many other gadgets around, this can be difficult.
Therefore, a single or two speaker system is always more reliable for computers.
45.      Higher Wattage Does Not Mean Better Audio
The quality of computer speakers is determined by the quality of engineering. There's a prevailing misconception that higher wattage results in better audio.
This is simply not true:
Higher wattage will only lead to higher power consumption.
Graphics Card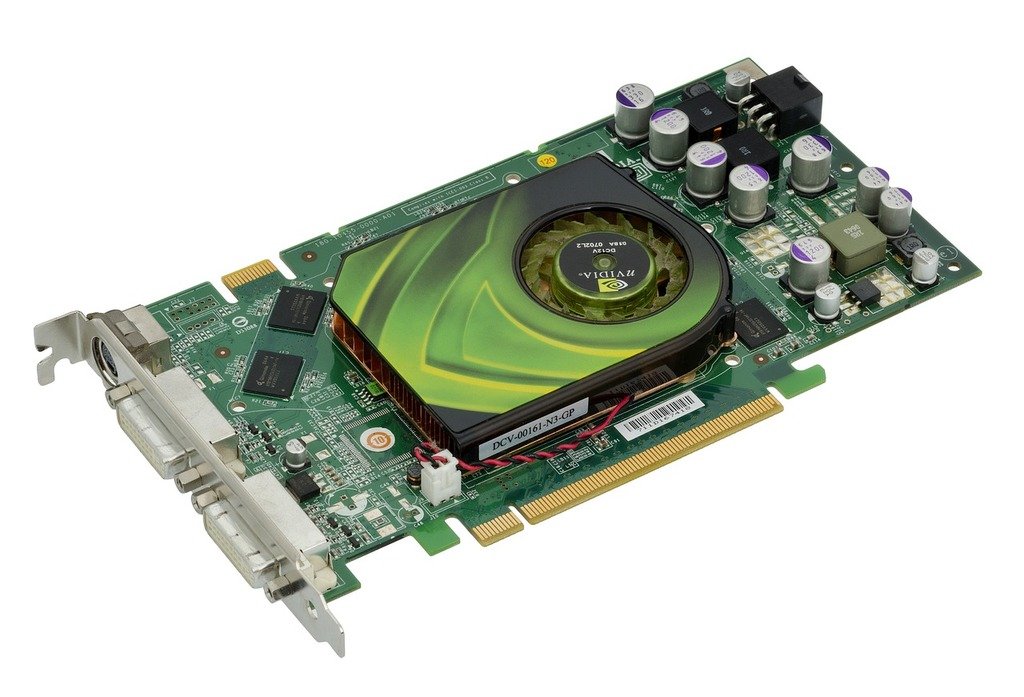 One of the great advantages of having a desktop PC is the ability to upgrade the graphics card anytime you want.
If you own a laptop, you won't be able to do this. But you can definitely tweak with your PC to equip your computer with the latest graphics card to play ultra high-def games.
Most PCs don't come with great graphics cards unless you are splurging thousands of dollars on a gaming computer.
You can easily upgrade a low-end graphics system by buying a new video card.
Here are several tips on how to do that:
46.      Match the New Graphics Card to Existing System Specs
Before you spend hundreds of dollars on a new graphics card, check your system's specs first.
Consider the processor, RAM, power supply and available space in the CPU case. The CPU and the RAM must be sufficient to support the graphics card you intend to buy.
Your computer's power supply and cooling system should also be adequate to support it.
Check these features before spending money on the latest video card.
47.      Budget for a Graphics Card Suitable for the Processor
Set the budget for your graphics card in accordance with the processor you have.
For example, if you have a quad-core Intel Core i7 processor, then you can aim for a high-end graphics card that supports ultra HD gaming.
Plan to spend about $500 or more for a graphics card like this.
If you have a Core i5 processor or an AMD equivalent, you can choose a mid-level graphics card around $300.
You can also buy budget graphics cards under $200 that supports older gaming titles.
Even a budget graphics card is better than a factory-grade integrated graphics system.
48.      VRAM is Not the Same as Regular RAM
Graphics cards now come with dedicated VRAM. Don't judge the VRAM by the same amount as you do for computer RAM.
Rather, check what type of RAM it is:
GDDR5 RAM performs much better than DDR3 RAM.
If you know your tech specs, you should check the memory bandwidth between RAM technologies. The higher the bandwidth, the faster the card would be.
49.      The Graphics Card Should be Compatible with the Motherboard
Make sure the graphics card is compatible with not just the operating system, but also the motherboard.
You will need a PCIe 16-slot on your motherboard to support a new graphics card.
Also, there should not be other attachments in near proximity to this slot to avoid interference.
50.      Vents Should be at the Back
Pay attention to how the graphics card is cooled. The system should not redirect expelled hot air back towards the graphics card.
It's recommended to buy a graphics card with vents in the back so that the hot air is expelled outwards and away from the chip.
Generally speaking, non-reference cooling systems expel air back into the computer case exerting more stress on the system.
Reference cooling systems do the same, but only using one fan so there's less stress on the computer's cooling system.
51.      Get Dimensional Measurements of the Graphics Card before Buying
Get measurements for the length and width of the card from the manufacturer. Then check the measurements with available space on your motherboard and computer case.
Follow this suggestion to avoid buying a large card that won't fit.
Keep in mind that there should be extra room around the card.
52.      Judge the Graphics Card by the Version Number
When you buy an AMD or a NVIDIA graphics card, pay attention to the number on the card. The higher the number (three digital or more), the better the card would be.
53.      Research Which Games the Graphics Card Supports
Before you buy a card, it's highly recommended to do some online research and find out if the card can actually support the games you want to play.
Keyboard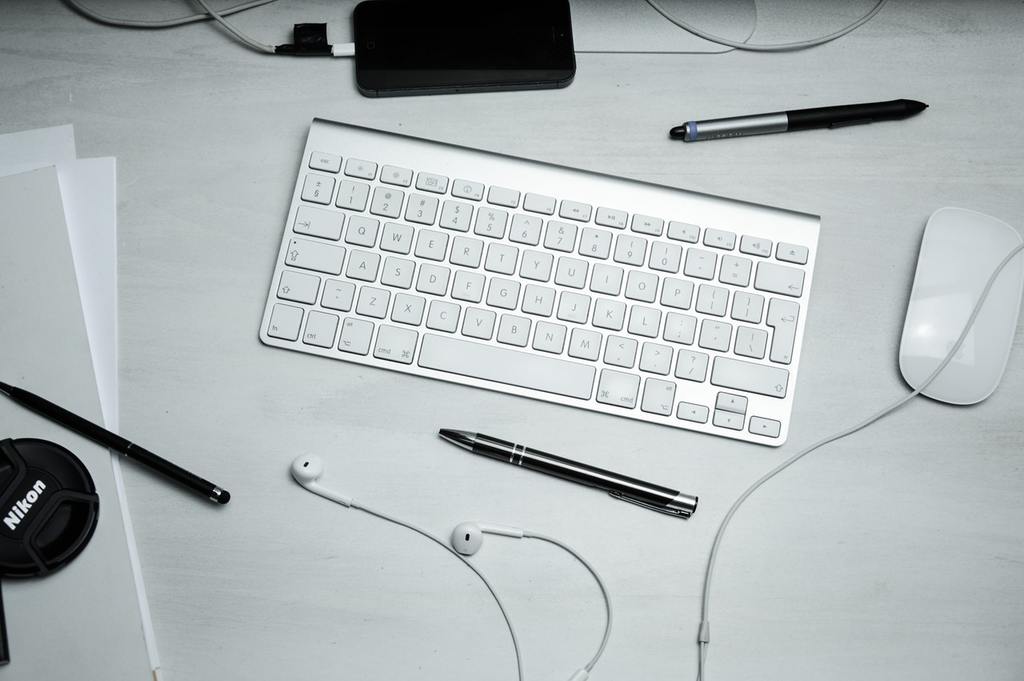 Keyboards can quickly get annoying with use. You might prefer to have a new keyboard that is more comfortable to type, or supports gaming.
Related Links:
Here are a few tips to follow when buying a new keyboard:
54.      Choose the Right Type of Keyboard Connectivity
Keyboards connect with USB cords, wireless frequencies, and Bluetooth to computers.
You should decide what connectivity is the best for you.
Wireless is obviously more convenient, but these keyboards require batteries. Bluetooth keyboards have the advantage of not hogging ports.
However, you should consider which is best for your needs.
55.      Typing Comfort Should Take Priority
Ergonomics are the most important factor when buying a new keyboard. Therefore, pay careful attention to how the keyboard is shaped and designed.
Don't buy any groovy new designs unless you are certain you can use the keyboard comfortably.
56.      Mechanical Keyboards are Still the Best
Some buyers prefer to purchase keyboards based on how the key switches are connected.
Without getting into complex mechanics, you should know there are two types of switches available:
mechanical and silicone dome.
Silicone dome switches don't make much noise, are smooth, and waterproof.
Mechanical keys are the traditional clackity-clack keyboards, but there are many new variations available.
Mechanical keyboards are considered to be more reliable than silicone dome ones.
Related Links:
57.      Waterproof Keyboards May Not Last Long
There are bendy, waterproof keyboards you can wash. These are fun to try out, but don't expect these keyboards to last long or be as smooth to type with.
58.      For Gaming, Get a Specific Gaming Keyboard
If you want a keyboard for gaming, go ahead and buy a gaming keyboard. These will come with programmable keys and other features (like lack of a Windows key) that gamers will particularly prefer.
Flash Drive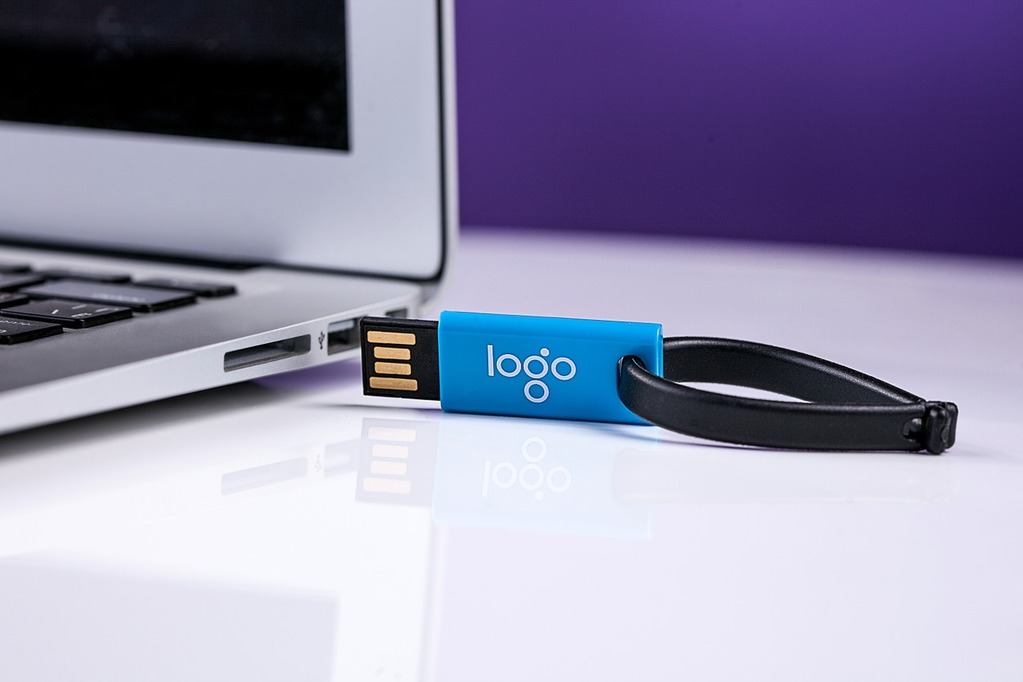 Flash drives are still the best way to carry physical copies of digital data from computer to computer.
Also known as memory sticks, these little gadgets are small, but can pack incredible amounts of data.
They are also universally compatible with computers and gadgets with USB ports.
If you are an office worker or a student, you probably rely a lot on flash drives when files cannot be electronically transmitted.
When shopping for flash drives, here are several tips to follow:
59.      Get the Biggest Capacity You can Afford
Go for the biggest capacity flash drives without restraint. The more GBs you have, the more data you will be able to store.
Flash drives these days can pack as much as 512 GB of data. But for regular use, you should go for affordable 16GB to 64GB memory sticks.
The bigger capacity will be necessary to carry massive files. Also, you can save more money by buying massive memory sticks.
For example, it's cheaper to buy a 32GB memory stick than two 16GB ones.
60.      Don't Overlook Flash Drive Security
Pay extra attention to the type of security available on the device you buy. Even flash drives are highly prone to getting hacked.
If you are sticking the drive into non-personal computers, then the risk of malware infection is high.
Buy flash drives with protections like passwords and fingerprint scanning. That way your files will be safe even if you lose the flash drive.
61.      Only Manufacturer's Warranties are Worth the Price
If you want a warranty for the flash drive in case of a defect, choose a manufacturer's warranty, not a wholesale one.
The warranty must come directly from the manufacturer, not the store or the online seller you buy the device from.
62.      A Sturdy Casing is a Must
Don't forget to choose a sturdy casing for your flash drive.
A cheap case could cause physical damage to the memory stick, and possibly corrupt data or make data irretrievable.
Therefore, choose a casing made out of a sturdy and strong material like aluminum for added protection.
63.      There's Little Difference between USB 2.0 and 3.0
A USB 3.0 flash drive can be useful, but is not really necessary.
The speed bump offered from USB 2.0 to 3.0 is negligible when it comes to lower volumes of data, like 32GB, that flash drives offer.
So don't pay extra for USB 3.0 because you won't get much out of it.
Tower Case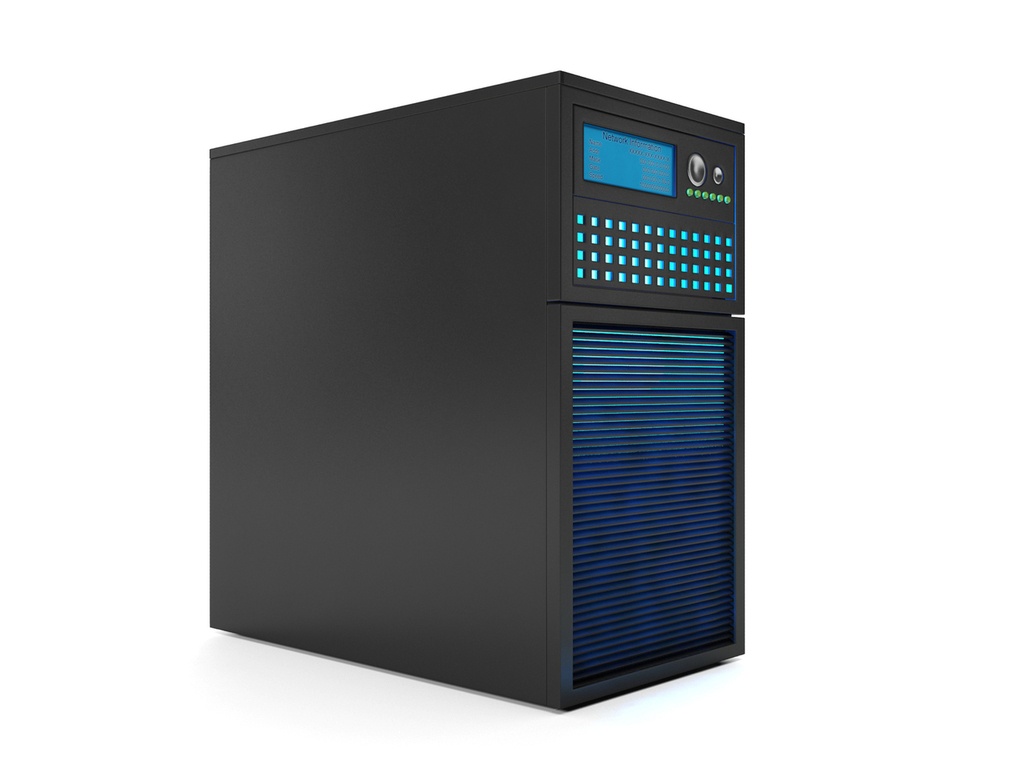 Desktop owners don't think much about the tower case of the computer, but it is an essential part. Without it, the insides of the computer would be spilling out and not work.
Having a good tower case is essential not only to make your desktop setup look good but also to safely store the parts of the computer.
A well-vented tower case is crucial for a well-cooled computer.
Here are several useful tips that will help you buy a good tower case:
64.      Decide Size by ATX or micro-ATX Labels
Tower cases are categorized by size as mini, mid, or max. However, the sizing that really matters is whether the case supports ATX or micro-ATX motherboards.
A larger tower case can support a 12 x 9.6-inch ATX motherboard or a 9.6×9.6-inch micro-ATX motherboard.
Some cases can only support micro-ATX motherboards and not the ATX ones.
Therefore, before you buy the case, make sure the motherboard can fit inside.
65.      Larger Towers Have More Drive Bays
One major advantage of buying a larger tower case is that you get more drive bays. Drive bays come in three sizes:
5.25, 3.5 and 2.5 inches each.
You need larger 5.25-inch drive bays to install optical drives like Blu Ray players.
So think about how many drive bays you may need before buying a tower case.
66.      Many Expansion Slots Could be Useful Later
Do check how many expansion slots are available in the case. If you plan on adding cards for Wi-Fi or Bluetooth later, you will need as many slots as possible.
Once again, the larger the case is, the more expansion slots you will get.
67.      Gaming Computers Need Gaming Tower Cases
It's highly recommended to choose gaming tower case for gaming computers.
Gaming tower cases tend to be more spacious to support graphics cards, cooling systems, and multiple expansion slots. Also, these cases are well vented.
68.      Built-In Power Supplies are Usually Low Quality
Be careful when buying tower cases with built-in power supplies. While it can be convenient, if the power supply is of low-quality, your whole system will be compromised.
You will need to some research and be willing to spend more to buy a tower case with a built-in power supply.
69.      Count the Fans
You need to see how many fans the tower case comes with and whether the fans are adequate for your needs.
Most tower cases come with front-panel intake fans and back panel exhaust vents to cool internal components.
But if your computing needs are hefty, you may want to add more fans later. If that's the case, you will need a spacious tower case.
70.      Leave Looks to the Last
You will definitely be tempted to buy a case based on how it looks.
It's recommended to consider other factors first (like space, size, and cooling), but after that, you can definitely decide how cool you want the case to look.
You can go for a traditional look with one or two LED indicators, or you can choose a wonderful case that lights up like a Christmas tree.
It will depend on how much light pollution your eyes can tolerate.
Hard Disk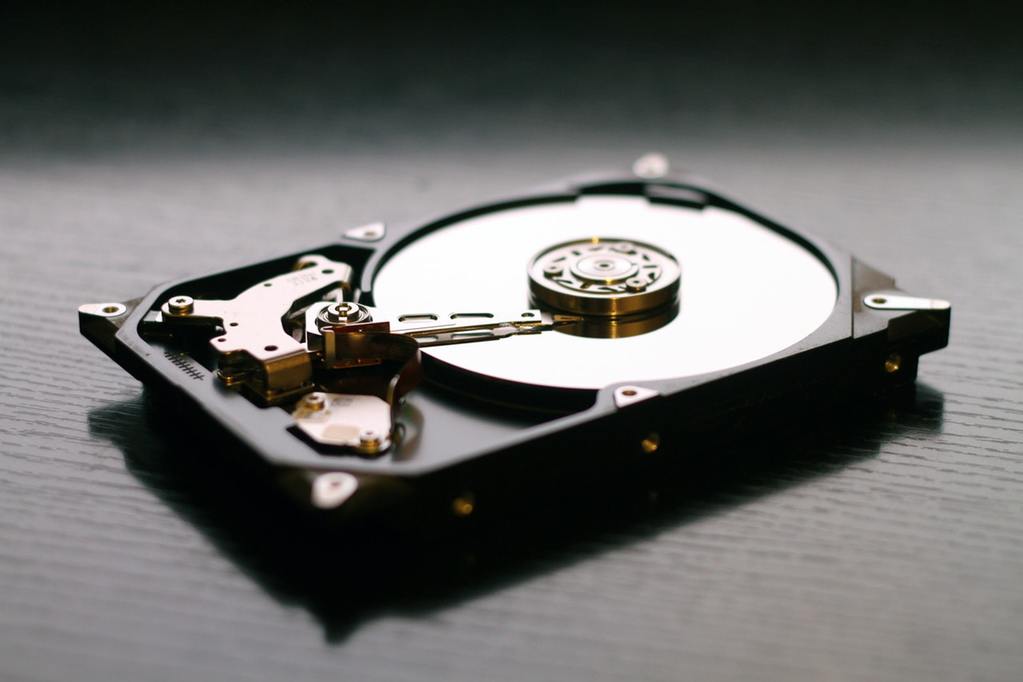 Hard drives or disks store all the information on your computer so you can access your files even after the computer has shut down.
Traditionally, the hard disk was an actual spinning disk. Now you can also get solid state drives or SSDs.
Here are several tips for buying an internal hard drive or an SSD for your computer:
71.      Decide if You Want an HDD or an SSD
The first and foremost thing you should consider when buying the storage drive for your computer is whether you want an HDD or an SSD.
SSDs use flash memory to store data, unlike the spinning hard disks. In this sense, SSDs are a lot like flash drives.
SSDs are known to be much faster than HDDs, but they have lower data capacities. SSDs are also more expensive.
You will have to decide which type you want based on your needs.
72.      SSDs are Generally Better for Gaming
If you are a gamer, it's recommended to get a faster SSD. However, your data storage capacity will be limited.
You can fix this issue by buying an additional external hard drive to store all your data, like bulky game files.
73.      SSDs Take Up Less Space
If you need a compact computer, then an SSD is recommended. Large capacity HDDs tend to take up more space because of the larger disk.
74.      HDDs are Cheaper and More Spacious
If you are on a budget, you should go with an HDD. Go for the maximum 1TB capacity for HDDs. For SSDs, consumers only get a maximum of 512GB.
75.      Don't Conflate New HDDs with Traditional Ones
Be aware that there are notable performance differences between traditional and modern HDDs.
Traditional HDDs, for example, factored in specs like rotations per minute (RPM) to determine performance.
With modern HDDs, the RPM count doesn't really matter. Therefore, don't pay much attention to figures like that.
76.      HDDs with Bigger Cache Storages Perform Better
An HDD's performance can be measured by the size of the cache.
The larger the cache, the easier it is for the drive to retrieve stored data. So the computer will be faster.
Modern HDDs come with caches ranging between 8MB and 128MB.
77.      Buy an HDD for Longevity
HDDs are known to be more reliable and SSDs. However, the model matters. Not all HDD models are made alike.
Some fail within 6 months while others can last for 6 years or more. Therefore, do your research before purchasing an HDD model.
78.      You Don't Need a Massive Budget for a Good Storage Drive
You don't need to spend a lot on storage drives. A max capacity 4TB HDD won't cost more than $200.
A 1TB SDD won't cost more than $400. Power saving drives cost even less.
Processor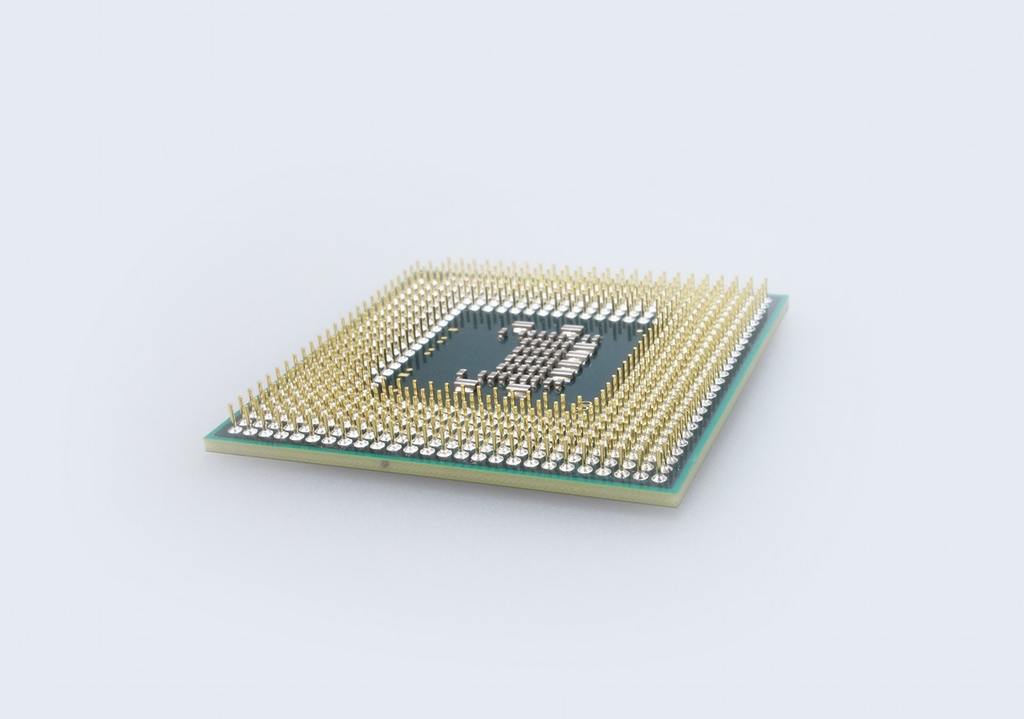 The processor is basically the brain of your computer. Without it, no actual computing will be done. It's also the first spec most users look for in a computer.
It's widely believed that the better the processor is, the better the computer will be overall. This is largely true (though memory and storage also matter).
Here's what you should keep in mind when shopping for a processor:
79.      Intel Performs Better, AMD Chips are Cheaper
There are really only two main processor brands available these days: Intel and AMD. Each produces microchips that vary in performance and reliability.
Intel is considered slightly better than AMD, while AMD is considered more budget friendly.
However, there is no consensus on which brand is better, except when it comes to gaming.
AMD has yet to produce a processor that can match the Intel Core i7's gaming performance.
80.      Gamers Should Buy Intel Core i7 (or Higher if Available)
If you are a gamer, then it's highly recommended to go with an Intel Core i7 processor, the current gold standard for gaming.
No other microchip has surpassed the Core i7 in gaming performance.
Intel recently announced Core i9, which is said to be even better for gaming. Until that comes out, a multi-core Core i7 is the best for hardcore gaming.
81.      Match the Processor to the Motherboard
When you buy the processor, you should also purchase a compatible motherboard. Compatibility between processors and motherboards is quite precise.
For example, if you buy an Intel chip, then you will need a motherboard designed for Intel chips. The same goes for AMD, and rare Cyrix chips as well.
82.      More Cores Deliver More Efficient Performance
When you buy a processor of any kind, you will hear a spec called the number of cores.
The number of cores is important when the computer performs processor-intensive tasks like video editing or gaming.
The more cores the chip has, the better the computer will be able to handle these tasks.
The number of cores desired will depend on your needs. A dual-core chip is suitable for everyday computing tasks.
If you are a gamer, you may prefer a quad-core or higher processor.
83.      Avoid 32-Bit Processors
Processors were once sold as 32-bit or 64-bit. These days, practically every application requires 64-bit support.
Nearly all modern processors you find are 64-bit. But just in case you do come across a 32-bit one, it's best to avoid it.
Buy a processor with 64-bit support to future-proof your computer.
84.      More Cache Memory Capacity is Always Better
Processors also have a cache memory feature that comes in three levels as L1, L2, and L3. How this memory works can be tricky to understand.
But be aware that more memory capacity each of these levels have, the more efficient the processor will be overall.
85.      Spend as Much as You Can on the Processor
You can buy a good processor with a budget of $200. However, don't be frugal when it comes to buying this particular computer component.
Buy the latest Intel or AMD processor so you can future-proof your computer.
RAM Cards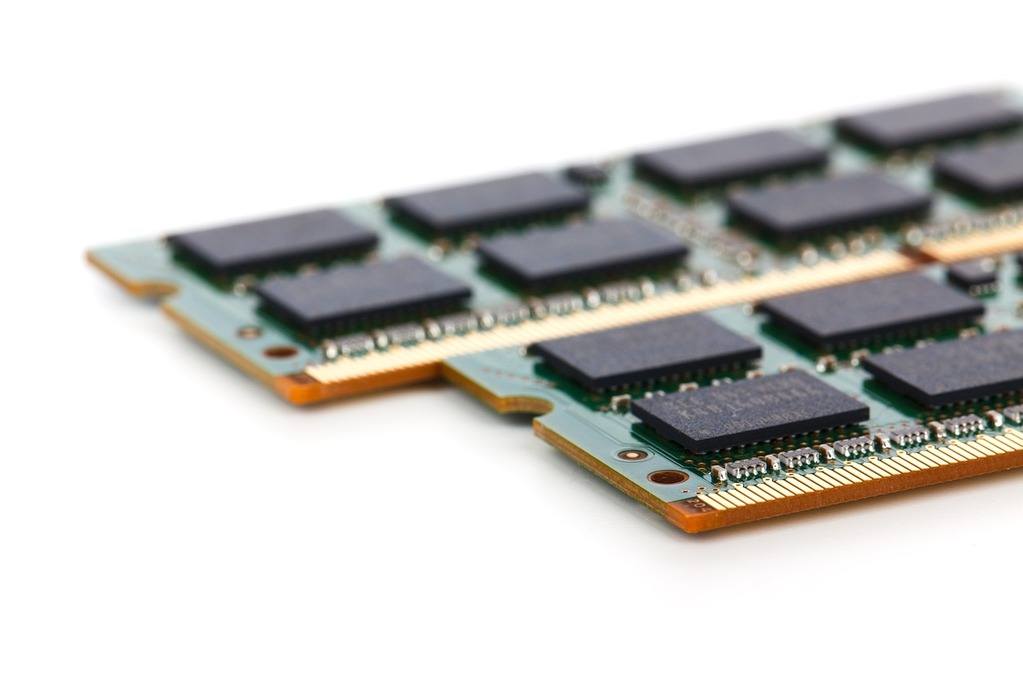 Upgrading the RAM capacity will give an instant performance boost to your computer.
Here are several tips that will help you choose the right RAM cards for your computer:
86.      Choose Near Universally Supported RAM Cards
When you shop around for RAM cards, you will find that there is an overwhelming number of memory types being supported, such as DDR, DDR3, So-Dimm, and SDRAM.
The easiest thing to do here is to go with DDR3 RAM cards or sticks because this type of RAM is supported by nearly all motherboards.
DDR4 RAM is universally supported on some Intel motherboards.
87.      Upgrade RAM to at Least Twice What You Have Right Now
When you are upgrading RAM capacity, choose at least twice the amount you have right now.
For example, if you have 4GB of RAM right now, upgrade to 8GB of RAM for a noticeable performance boost.
8GB of RAM is the recommended minimal capacity for gaming.
To future-proof your computer, it's recommended to go for a 16GB RAM upgrade.
88. Don't Buy More Than Two RAM Sticks
You can install between one and four RAM sticks on your motherboard. Professionals recommend that you choose two sticks because that's the easiest for your computer to handle.
For example, if you want 4GB of RAM, it's best to go with two 2GB sticks than a single 4GB stick.
It's not recommended to install four sticks because that can bottleneck processing speed.
89. Buy Multiples of the Same Capacity
When buying multiple RAM sticks, make sure each card is of the same capacity. For example, to get 8GB of RAM, choose two 4GB RAM sticks or four 2GB RAM sticks.
Do not mix sticks with varying capacities, like a 4GB stick and a 2GB one.
Computers are efficient, so it will always use the highest capacity stick for tasks.
If you mix 4GB and 2GB RAM sticks, the max capacity you get will be 4GB, not 6GB. Therefore, always choose the same capacity sticks.
90. Choose the Max Frequency the Motherboard Can Support
When choosing RAM frequency, pick the maximum frequency your motherboard supports.
For example, if your motherboard can only support RAM up to DDR3 1600MHz, choosing a faster speed will not make your computer run faster.
In fact, the incompatibility will slow things down.
91. Avoid High Voltage RAM Sticks
When you get a super high capacity RAM upgrade, make sure the motherboard can support the required increase in voltage.
It's not recommended to go for super high voltage levels as it can damage the processor.
For example, Intel Core i7 processors can only support up to 1.65 volts of RAM without causing damage to the chip.
92. RAM Capacity is Limited for 32-Bit Systems
If you are running a 32-bit system, be aware that the maximum RAM the system can support is 4GB.
For higher capacities, you will need to upgrade the entire system to 64-bit.
External Hard Drive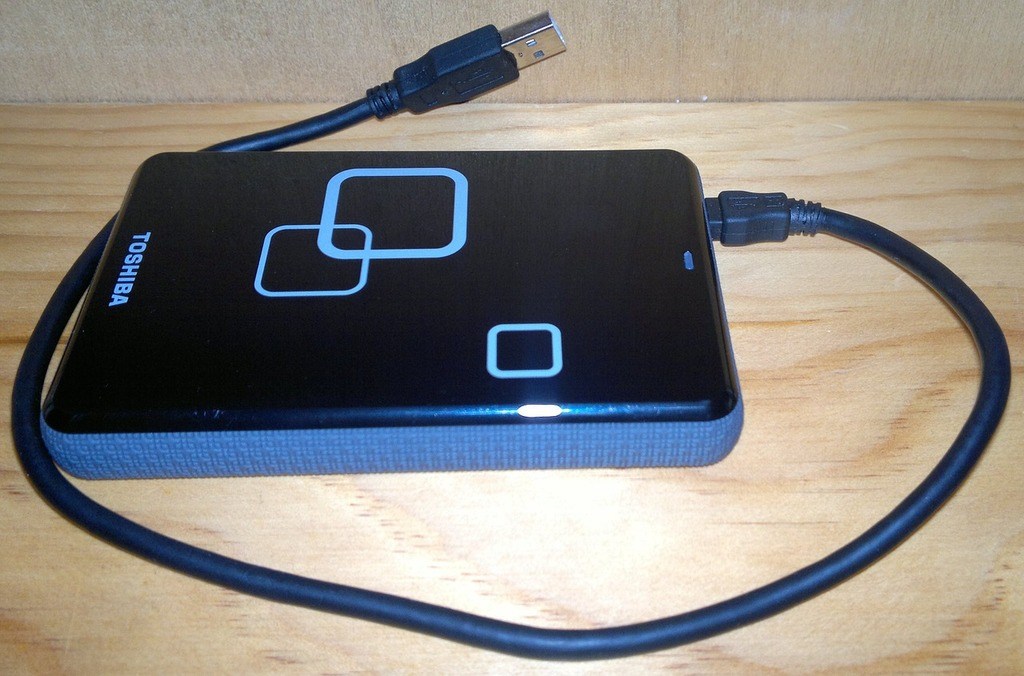 External hard drives are important for storing additional data and also for backing up your files in case of a crash.
Here are several tips for buying an external hard drive:
93. Choose an HDD for External Storage
If you need an external hard drive, you need an HDD, not an SSD. SSDs are known for speed, not for data storage capacity or long-lasting reliability.
94. Choose the Highest Storage Capacity You Can Afford
You should go for as much storage capacity as you need. For most home users, a 1TB external HDD is more than enough to store data and backup files.
A 1TB external HDD shouldn't cost you more than $50 either. Though if you need to, you can go up to 8TB, which would still cost less than $300.
95. A 1TB Drive is Great for Traveling
You may have to compromise between storage and portability if you plan on traveling with your external hard drive.
A 1TB HDD is pocket-sized and very easy to carry. On the other hand, an 8TB HDD is not portable at all.
96. Buy a Drive with Encryption Protection
If you don't want to risk anyone stealing data from your external hard drive, it's recommended to buy an HDD with 256-bit AES encryption or higher.
97. External Hard Drives Require Good Casings
What would happen if you accidentally drop your hard drive? Unlike internal HDDs, external HDDs are prone to physical damage.
Therefore, choose a drive that comes with a sturdy casing.
Some manufacturers offer shockproof, drop-proof, and water resistant cases that you can benefit from.
External Optical Drive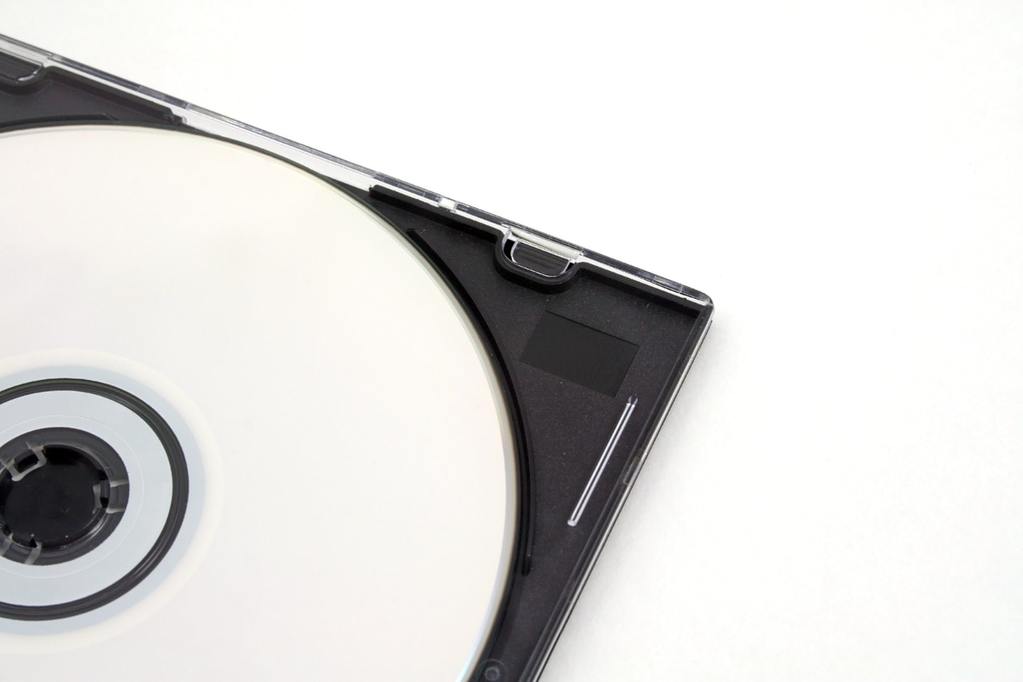 External optical drives are also known as DVD burners. Once, DVD drives were essential to computers.
But these days not all computers come with one, a measure mainly taken to save space and reduce weight.
A disc reader is a valuable gadget to have to watch old DVD movies or backup data on DVDs.
Here are several tips to know when buying an external optical drive:
98. Choose an External Optical Drive that Supports Nearly All Disc Formats
There are multiple disc formats, so you should first check which formats the drive supports. A good optical drive would support all disc formats, or at least nearly all.
99. Know the Read and Write Speeds
Pay attention to drive's read/write speeds. The faster it is, the better.
For DVDs, 4x is the slowest writing speed, which takes about 15 minutes to burn a full DVD.
It's recommended to choose a drive with 12x speeds, though you can go as high as 22x.
100. DVD and Blu Ray Drives are Distinct
Keep in mind that regular DVD drives cannot read or write Blu Ray discs.
You will need a Blu Ray player that can connect to a computer to read or write Blu Ray discs.
101. Mind the Connection Input
External optical drivers typically connect to computers through SATA or IDE ports.
SATA is more common these days. However, it's worthwhile to check how the optical drive connects before you buy.
Related Reading: