When it comes to serious graphic design work, a run-of-the-mill computer just won't do.
This is because when you want the best results, you need a laptop that is able to provide you with superior hard disk speed, processor speed, screen resolution, and memory.
While a lot of laptops on the market may claim to help you with your design projects, most of them lack the kind of power that you need.
To see how the experts get their top-notch work done, we talked to some professional graphic designers to see what their top choices were.
Here is what we found, based on their feedback:
And the Best Laptop for Graphic Designers Is…
The Apple MacBook Pro.
There wasn't really a question of what the best laptop for graphic design was – this laptop won hands down.
Most of the experts who responded to us, recommended this particular laptop for all graphic design work.
So, what makes this laptop so special?
For one thing, the retina display offers up bright LED backlighting, high contrast ratio, large pixel aperture, and variable refresh rate.
Also, depending on the model that you decide on, you can experience up to 4.1GHz Turbo Boost and up to 3.2GB/s SSD read speeds.
With the 13-inch model, you can process your graphics tasks even faster, thanks to the integrated graphics with 64MB of embedded DRAM.
The 15-inch model provides you with Radeon Pro discrete GPU for greater power and power efficiency.
The Full List of Expert Recommendations
Now, let's take a look at what our pro graphic designers had to say regarding their top pick for laptops…
Jacob Cass – Apple MacBook Pro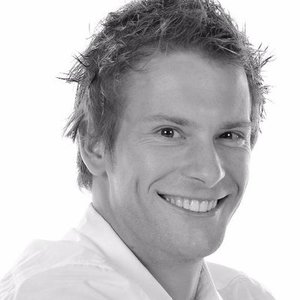 Bio: Jacob is a graphic, web, and logo designer who has won numerous awards including LinkedIn's Best of Brand Design title. He has 15 years of experience in the industry and has worked for giants such as Nintendo and Disney. Jacob also runs his own graphic and studio design blog. You can check out Jacob's website at justcreative.com or follow him on Twitter.
"The [Apple] MacBook Pro, not just because of its superior UI and OS but the customer service that Apple provides. It's second to none… I actually have a post here: https://justcreative.com/2018/01/01/best-laptops-for-graphic-designers-2018/."
David Airey – Apple MacBook Pro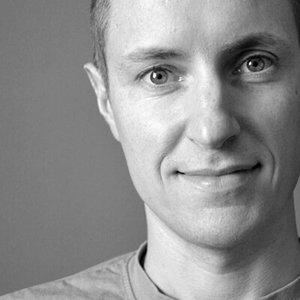 Bio: As a graphic designer specializing in brand identity and logo design, David has worked with a number of important clients including The Dutch Group, BBC, and the Yellow Pages. In case that wasn't enough, he has also written best-selling books on design. You can head to David's website at www.davidairey.co.uk or follow him on Twitter.
"[Apple] MacBook Pro. I've been using Apple computers for almost as long as I've been a designer, and in my experience with competing brands, Apple is more reliable. They're not perfect, and I pay a premium, but they're [the] industry standard so it just makes sense."
Shini Park – Apple MacBook 2017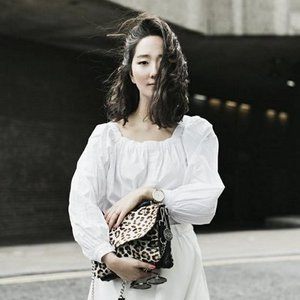 Bio: Shini is more than just a photographer and a graphic designer, she also runs the wildly successful Park & Cube blog and the Cube Collective creative agency. Her talent and innovation has led to a huge online following among numerous social media platforms. You can check out Shini's website at www.parkandcube.com or follow her on Twitter.
"After years of testing with multiple brands on the Windows OS (initially [I] was determined to prove that design is design regardless of tool) and tested Toshiba, ASUS, Acer, even a Lenovo – I've reverted to using an Apple MacBook 2017 release… The retina display and agility of graphics card is what drives efficiency in design. The nimbleness of the SSD is a bonus too – as long as you have all the gizmos and gadgets that allow you to use the usual USB and HDMI ports!"
Neha Doodles – Apple MacBook Pro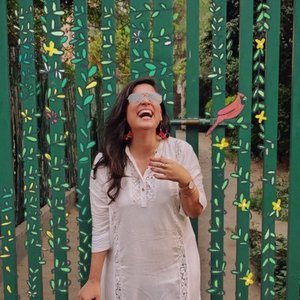 Bio: Neha is a graphic artist and illustrator who takes on anything from doodles to cartoon strips. Her inspirational and relatable artwork has earned her quite the following online. You can see what Neha can do by checking out her Facebook page or following her on Twitter.
"I use an [Apple] MacBook Pro for most of my work and I think it is the best because of the ease of use that Apple OS provides. Also the Adobe software are better designed and less gimmicky on a Mac. And the better display enables me to see the colours in my work correctly… My preference is mainly based on my familiarity with the Apple OS than anything else. And I feel it is a personal preference and not really a 'Mac is better than Windows' mindset."
Alex Mounde – Apple MacBook Pro 2015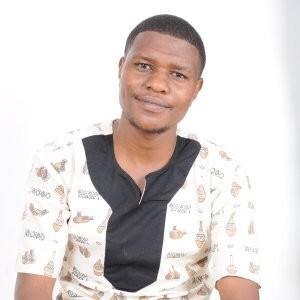 Bio: Alex is a graphic designer with a focus on branding and packaging design. He works at the Avocado Creative Studio where he sticks to a clean and timeless aesthetic in all of his work. You can see what he has to offer on www.avocado-studio.com or follow him on Twitter.
"[Apple] MacBook Pro 2015 Comes with a fast 2.4GHz Intel i7 processor, 16GB RAM, 256GB Flash storage, 1GB super-fast GDDR5 RAM, and a discreet NVIDIA Graphics card. Most important it has a [USB] port unlike the latest models. That to me is still very essential to a graphic designer."
David Beagin – Apple MacBook Pro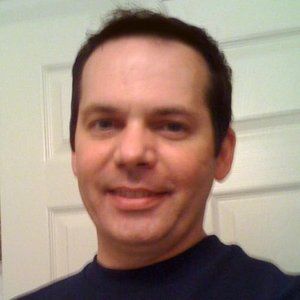 Bio: As a graphic designer and a web content specialist, David has an incredible amount of experience with all types of design and marketing, making him the go-to professional for all things brand identity-related. You can learn more about what he does on www.davidbeagin.com or follow him on Twitter.
"As a creative pro, I want it all from a laptop. I want the performance that will allow me to create my best work in Photoshop, InDesign, Sketch, and Maya – but I also want a thin, light device that I can easily move from desk to meeting to coffee shop to the train to work as my projects demand (or as inspiration strikes). I certainly don't want to have to lug around the ugly tombstone-like notebooks that I was forced to use in the past if I wanted something powerful enough to run Adobe's applications. And thankfully I don't have to, as the latest generation of Mac laptops for designers and artists from the likes of Apple are trim and elegantly styled – having divested themselves of the components that used to bulk them out like DVD drives and heavy hard drives.
It's also the case that processors for laptops are no longer massively less powerful than their desktop equivalents (unless you want to splash out for a dual-processor desktop workstation such as the Apple Mac Pro, which is my ultimate choice. Any of the Mac Pro laptops can be configured to be my everyday computer (attached to a monitor and perhaps more storage on your desk). It's fast, easy to use, and compact. You can't go wrong with the [Apple] MacBook Pro for graphic design!
Cory Schmitz – Apple 13" MacBook Pro (without Touch Bar)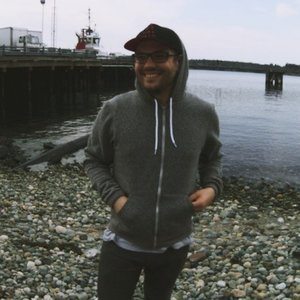 Bio: Cory is a graphic designer who has done a lot of work with video game logos and posters for some incredibly popular names like PlayStation, The Polygon, and Republique. He was even responsible for the logo for Oculus. You can check out his website on www.coryschmitz.com or follow him on Twitter. 
"I'm so used to the [Apple] macOS workflow that I'm not left with much choice!! I have a late-2016 15" MacBook Pro currently, however I don't like the Touch Bar at all [as] it's a bit too big [and] heavy to bring with me everywhere. So, I'm waiting for Apple to announce updated MacBook Pros, then I'll get a 13" without Touch Bar. I usually [get] the fastest processor/as much RAM as possible, so it'll last me a while. My favorite laptop was the MacBook Air, but they still don't have retina screens. I tried the MacBook, but it was almost too small [and] flimsy feeling, so I think the 13" MacBook Pro without Touch Bar is an OK compromise."
Jayesh Parmar – Apple MacBook Air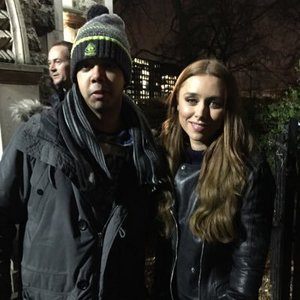 Bio: When it comes to graphic design, Jayesh has quite the varied background. He has created material for a number of different platforms including sociopolitical, sports, and fashion. You can check out what he has to offer on his site www.jayeshparmardesign.co.uk or follow him on Twitter.
"As a designer, I would suggest… an [Apple] MacBook Air for Graphic Design as it's very versatile and light. I currently own this laptop and it makes my life so much easier to create graphics in a short amount of time."
Phillip Jones – Apple MacBook Pro + Lenovo Y520, Y720, + Y900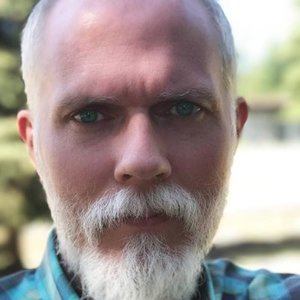 Bio: Phil is a graphic and media designer who works with startups and small businesses. He handles a variety of tasks from logo design to branding and has been a teacher for about a decade. You can check out his work at his site philzies-studio.com or follow him on Twitter. 
"In my experience, I would have to highly recommend the [Apple] MacBook Pro. Since 2007, I have had to update to a newer model twice. The price point to longevity ratio is exceptional. MacBooks do cost a bit more in the beginning, but they are true work horses. The only reason I had to upgrade from my 2007 model is because it was simply not compatible with newer operating systems and software based off of the prevailing OS at the time. The MacBook still ran well and never experienced any issues such as slow-downs or anything else possibly related to an older laptop.
As a graphic designer, I have to say I'm partial to the Mac platform in general. Unfortunately, Mac decided some time ago to stop manufacturing of their 17" version… Currently, they only offer the 13" and 15" laptop models. For this reason, as much as I'd like to continue recommending them for graphic designers, I cannot. The available screen size is too small to efficiently accommodate long-term or any extended use for graphic design.
As a graphic designer, I'd also have to recommend against the HP line of laptops. A previous roommate of mine has had three HP laptops in the past 6 years. The last one had to be replaced (accounting for the three) because of overheating…
For sheer work space and overall performance, I'd have to recommend the Lenovo line of laptops. They have great HD screens, perfect for seeing the minute details of a graphic design piece. They are available in 17" models, making long-term or extended use more manageable and similar to desktop computers.
Additionally, their processing power and graphics processing cards can be adjusted for "gaming" standards. While gaming isn't generally related to graphic design, the 3D modeling, audio and motion graphics programs associated with graphic design can rely on and use these "gaming laptop profiles" for their specific needs. This ability keeps the laptops from overheating and more than capable of processing large amounts of data and files…
In the Lenovo line of gaming laptops, the Y520, Y720 and Y900 are all very respectable models. While all three are designed for gaming purposes, as I mentioned in my prior response, these features work extremely well for graphics processing. If the graphic designer wanted a dual-purpose laptop, which I prefer, I would highly recommend the Y900 or the Y720. One of the nice features about the Y900 is that it has bandwidth-adjusting capabilities. This is great when transferring large files to a client or between team members. The Y720 offers more customization options for dual graphics-gaming operators, including Xbox Live features.
Based on features and overall performance, I can't say that these are a base model, middle of the road and top model. They all have their pros and cons. The Y520 is less dressed up [than] the others, but would function perfectly for graphic design purposes only."
Mohamed Ghonemi – Apple MacBook Pro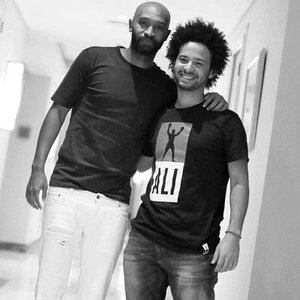 Bio: As an illustrator and graphic artist, Mohamed has worked with some big names like Arsenal, Chelsea, and Real Madrid football clubs. He has also created content for a number of sports-affiliated clients like On Sport TV.  You can see his work on his Facebook or Behance page or follow him on Twitter.
"The best laptop for graphics for me as [a] graphic designer is [the Apple] MacBook Pro, with specs not less than core i5 processor [and] with memory RAM not less than 8-10 GB, to make sure I'm working with perfect performance [while] using the normal apps for any graphic designer."
Andrew Glaude – Apple MacBook Pro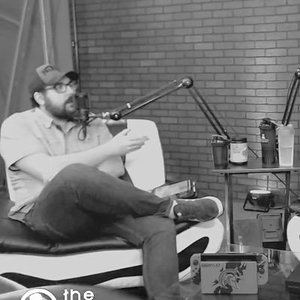 Bio: Andrew is a graphic designer, streamer, video editor, and animator. He is the owner of Drewsif Designs, which deals with custom graphic design services. He is also a designer and animator for StreamMe. You can check out his work at drewsifdesigns.com or follow him on Twitter. 
"Well I use both [PC and Mac] everyday but there is just something about the Apple touch pads that makes designing easier. In Adobe Illustrator I find the touch pad extremely useful for navigating a canvas. On a Windows based laptop the multi touch just doesn't compete with an [Apple] MacBook touch pad. Not to say that there isn't a Windows based laptop out there with a killer touch pad (I just haven't found one).
Something really important to think about is the display as well. Apple really stands out here too. The display on my MacBook Pro is fantastic but I do recommend getting a MacBook with a larger display. Not going with a larger display is on the list of regrets I have when buying my MacBook Pro. If you have the money feel free to go with the 15 inch screen and add some more space for your storage. I do a lot of motion graphics and they just eat up space.
So, yes, I believe that a MacBook Pro is the best choice for a graphic designer on the go. For you PC people out there though I did just order a Razer Blade Pro and I'm excited to try that laptop out next week. My only concern with that laptop is the display color but the touchpad onboard turned some heads so let's see if it compares to the MacBook Pro."
Kenny Faison – Samsung Notebook 9 Pro + Galaxy Book 12 + Microsoft Surface Pro + Surface Book 2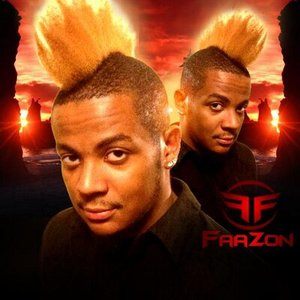 Bio: Kenny, owner of Faazon Flyers, is a graphic artist who is involved in a number of creative ventures, including magazine covers. You can check out his work on faazonflyers.com or follow him on Twitter. 
"[What you need in a good laptop:]
– Windows Ink/Stylus Support is a Must (Wacom EMR is the best, N-Trig is fine)
– 2-in-1 or Detachable Keyboard form factor is essential.
– SSD Drive or Hybrid super important
My favorites are Samsung Notebook 9 Pro (13 [and] 15), Galaxy Book 12, [Microsoft] Surface Pro [and] Surface Book 2. I also like the 17.3′ 2-in-1s from Dell Inspiron [and] HP Envy. I prefer performance [and] screen real estate over thin [and] light weight."
Klay Davis – Apple MacBook Pro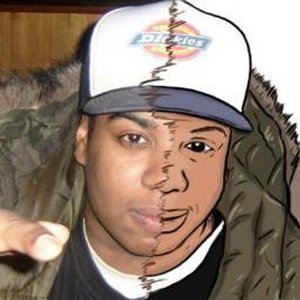 Bio: As a cartoonist and a graphic artist, Klay dabbles in a wide variety of projects. This includes CD covers, flyers, and more. He is the owner of a graphics services company and you can check out what he has to offer on www.upgraduation.com or follow him on Twitter.
"The best laptop I've used so far has definitely been the [Apple] MacBook Pro 15", I used it constantly until it ultimately died (battery died). I never had any issues with it during its entire life cycle. I recommend 15" because it had better screen real estate!"
Lindsey Parks – MacBook Pro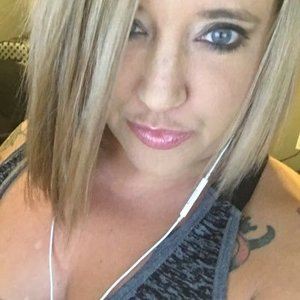 Bio: Lindsey Parks is the owner of the successful Money Graphics firm which has won awards for the work that it has produced. As a graphic designer and owner, she has worked with notable clients such as Sundance Film Festival, Under Armor, and the Jamie Foxx Foundation. You can see her work and more on moneygraphics.co or follow her on Twitter. 
"I generally work on a 27" [Apple] iMac with dual monitors. When I do work on a laptop it's an Apple MacBook Pro. I'm partial to Macs. I went from a Gateway laptop, to an HP Laptop (around 4G) to my first iMac (16G ram)… My current iMac has 32G Ram and my MacBook Pro has 16G. I love Apple and the simplicity of their systems. I'm a proud Apple owner for the last 7 years. All things Apple – iPhone (x3), iPad Mini, iMac (x2) and a MacBook Pro."
What is great about this guide is that you get to learn more than just the names of the best graphic design laptops.
Instead, you also get some much needed information on why these computers are the best and what you should look out for when choosing one for yourself.
When it is your turn to find a laptop, you will know just what to look for and what to avoid!
So, now that you have this information on hand, let us know what else you would like to learn about graphic design computers.